Heads up, people! My latest book, The HELEN CHRONICLES: When Your Mother Falls Apart, is now available on iBooks and Amazon. At $2.99 for 32,788 words, you can't go wrong unless you're easily upset or perhaps a relative. (My sister loved it, but then she's in it.)
Conceptually and physically, the site comes to you from 7,000 feet in Taos, New Mexico, U.S.A., surrounded by mountains and desert by the rift valley of the Rio Grande. My wife and I moved to el Norte sixteen years ago from Maryland. Read BUFFALO LIGHTS and TAOS SOUL to learn how it went. (Writing from the heart, folks.) You can buy the ebook editions of those at Amazon, Apple, and Smashwords. The original paperback edition of BUFFALO LIGHTS is here.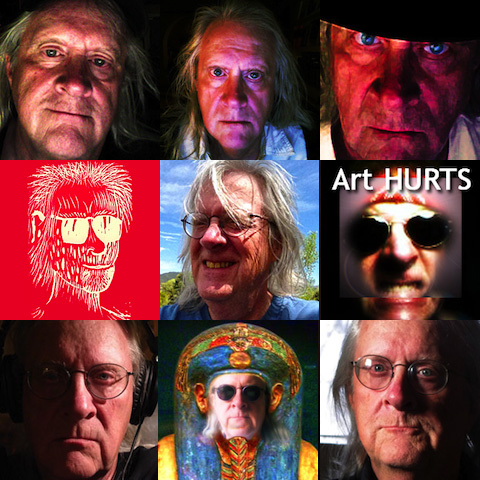 Menu-wise, Dashboard is a friendly control panel for finding popular posts, browsing categories and archives, subscribing to feeds, and reading my Twitter stream. There's even a thermometer. The Books page lists them all. Photos takes you to a gallery where every image at this website is for sale. I curate the Top Posts category. You can start there or just visit the Sitemap page to pick one out yourself. Medium takes you to my posts at Medium (surprise!). The Store is an experimental emporium for collectibles and wearable art.
You can subscribe to this site and my brand-new JHF ✪ NEWS list at the bottom of the page. It's a good exchange of energy. I'm on Twitter, too @jhfarr.
This happened a few times. Maybe it will again!
When I'm able to write like that, I feel ecstasy and unity with all Creation. It's like an athlete performing an 'impossible' feat with seeming effortlessness and grace. I live for that… When I'm in that state, I don't care about money or sex or food. I don't care about who I am or what I am. I don't care if I'm in the front of the line or at the very end. I don't even care if I'm alive or dead, because it seems I'm in the same place, either way.